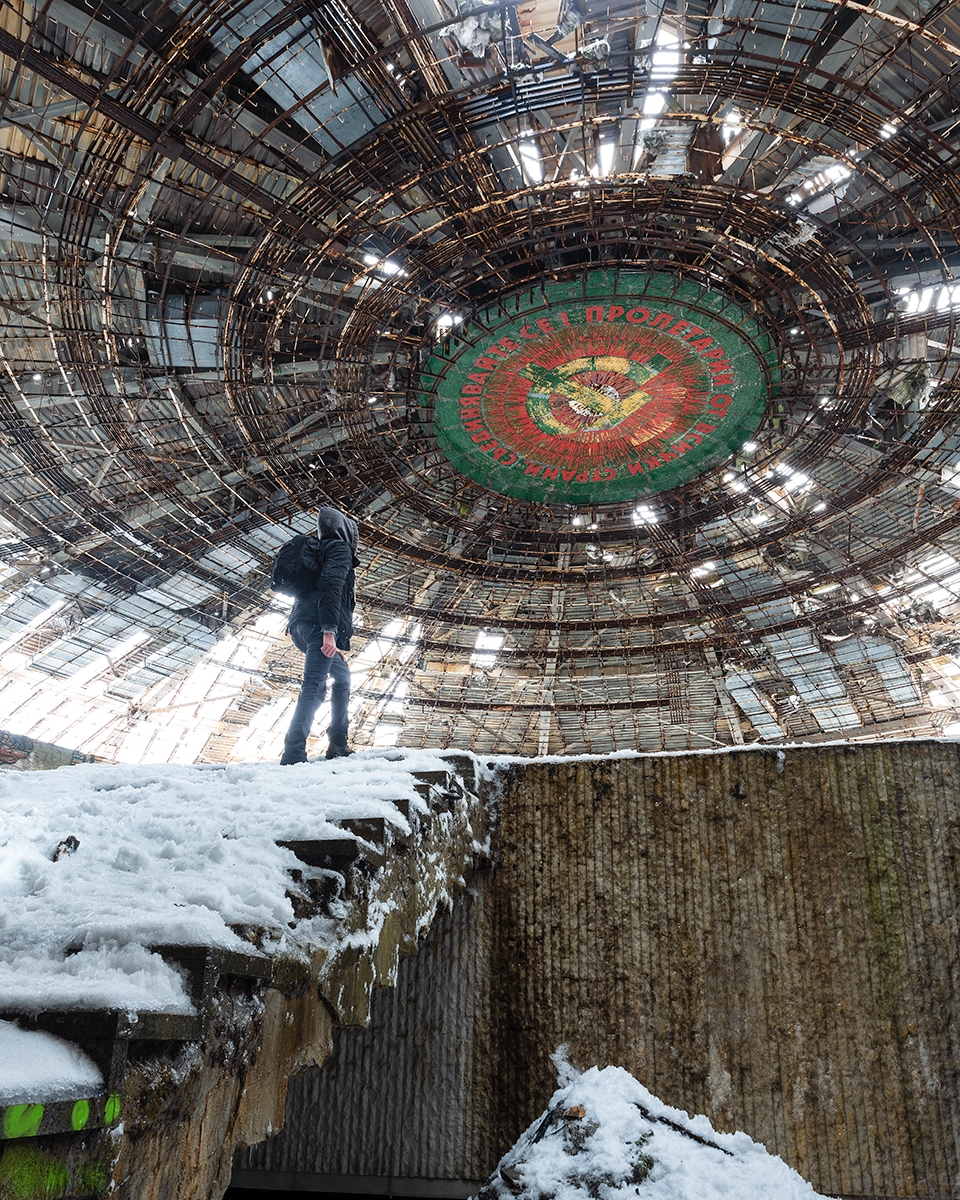 Nicola Bertellotti was born in 1976 in Pietrasanta (Lucca).
From his early age his love for travelling led him to approach photography, that became for him a way through which retain the memory of his own experience.
After reading  "L'usage du monde" by Nicolas Bouvier rises  his inner desire to describe to the others everything he meets like a fresco, emphasizing the stark reality of the places he explores and remaining sometimes hit and undressed by them.
He studied History at the University of Pisa, where approached John Ruskin's philosophy and where the sense of the transience of everything is deeply rooted in his vision of the world. His research is directed towards the aesthetics of decay, bringing him to develop a poetry marked by the beauty of abandonment, to a "Phenomenology of the end" of forgotten places, brought to light through the photographic lens.
This representation of truth springs from a polished look on modern ruins, symbol of a lost time that you aspire to find.
Nicola Bertellotti nasce a Pietrasanta (LU), nel 1976.
Fin da giovanissimo l'amore per i viaggi lo porta ad avvicinarsi alla fotografia, che diventa per lui un mezzo attraverso il quale trattenere la memoria della propria esperienza.
La lettura de "L'usage du monde" di Nicolas Bouvier fa nascere in lui il desiderio di raccontare tutto ciò che incontra come un affresco, mettendo in risalto la nuda realtà dei luoghi che esplora e lasciandosi talvolta aggredire e spogliare da essi.
Studia storia all'Università di Pisa, dove si avvicina alla filosofia di John Ruskin e dove il senso di caducità di ogni cosa si radica profondamente nella sua visione del mondo.
La sua ricerca si orienta così verso l'estetica della decadenza, portandolo a sviluppare una poetica improntata alla bellezza dell'abbandono, ad una Fenomenologia della fine di luoghi dimenticati, riportati alla luce attraverso l'obiettivo fotografico.
Questa rappresentazione di verità scaturisce da un lucido sguardo sulle rovine moderne, simbolo di un tempo perduto che si aspira a ritrovare.